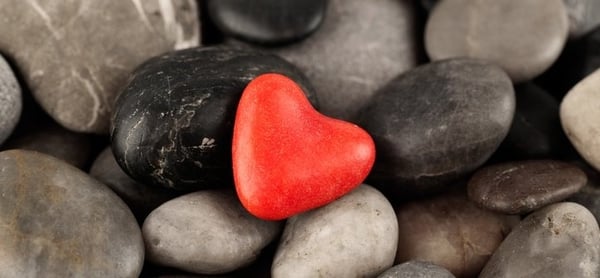 ---
I encountered a woman who was having some real challenges this afternoon. She may have been under the influence of some substance, or some other emotional or mental challenge. She was making a fuss about something she felt entitled to, and no answer seemed good enough. Honestly, she reminded me of a wild horse that was bucking to and fro and daring everyone to stay out of her way. It seemed like an invitation to engage and have a moment with her.
As I approached her, I put my hand out, tried to smile as genuinely as possible and said, "Hi, I'm Andrew." She stood in the narrow hallway ready to shake my hand while a little three-year-old girl who was with her lingered just a few feet away. As I began to shake her hand, she began to try to twist my arm like she was going to use martial arts of some kind on me. Upon realizing she was trying to intimidate me, I used my arm strength to get back to "hand shake position" and made a joke asking her if she was trying to get me to dance – and I then began leading her in my simple version of a swing dance where I led her in a move or two. At this point we stopped and she looked at my face and said, "what's your name again?" I simply told her, "I'm Andrew" while looking straight into her eyes.
It was then that I asked her the question, "why are you upset, what's going on?" She kind of answered, but used Jesus' name in a derogatory way. To which I replied, "hey, I believe in Jesus too." It was as if I was speaking to a wall. Then after she cussed some more, I reassured her that everything was going to work out. I kept eye contact with her, standing firmly, but lovingly in front of her.
The little girl had adorable rain boots on, so I decided to lovingly talk with her about her fancy boots. My thought was that if you love someone's kid – they will feel loved. The girl was just darling, and was not fazed by this woman's behavior in the least bit.
I think that a small voice whispered to me and prompted me to ask a strange question, "hey where are you from?" This was a conversation starter because she started telling me all about the city in Northern England she was from. This helped me stall for time while the people at the business figured out how to solve her problem. When they accompanied her away so they could finish the business transaction properly, the woman turned back and looked at me over her shoulder. She said, "I'm going to start thinking about spiritual things more." I shouted to her as she went out the door – "Hey, that's a good idea!"
There are many reasons in the natural realm why that all took place – but it was something in the supernatural realm that left me impressed. I believe that the Holy Spirit I carry inside me as a Jesus' follower was seen by this tormented woman and she responded in a few different ways. The first was aggressively trying to inflict harm on me by arm twisting. The second was softening as love began to invade her. Third, the spontaneous admission that there is a hunger in her heart for the things of God.
At no point had I told her I am a pastor, but there was a recognition of a spiritual encounter that caused her to admit, and even declare, she wanted more of God.
If you are a follower of Jesus - the Holy Spirit you carry is the same one that I carry and "greater is He that is in us than He that is in the world" (1 John 4:4). You have all authority that has been given to you by Jesus to overcome all the power of the enemy of our souls (Luke 10:19).
When the woman looked into my eyes she did not find an accuser or one who stood in judgment. She looked into eyes of concern and love. "Perfect love casts out fear" (1 John 4:18). She tried to get me to take the bait and get offended over her awful language, but I knew that I needed to remain "un-offendable."
Are you willing to engage with the love of Jesus? It's the secret weapon that destroys what the enemy is trying to do. It is the fruit of the Spirit and will be the opposite of what the world is offering. This kind of demonstration of the Father's love and power and the authority of the Holy Spirit will change the atmosphere around you, if you can remain in a posture of love and not offense. The broken people around us will see Jesus in us, we just can't run away from them in fear.