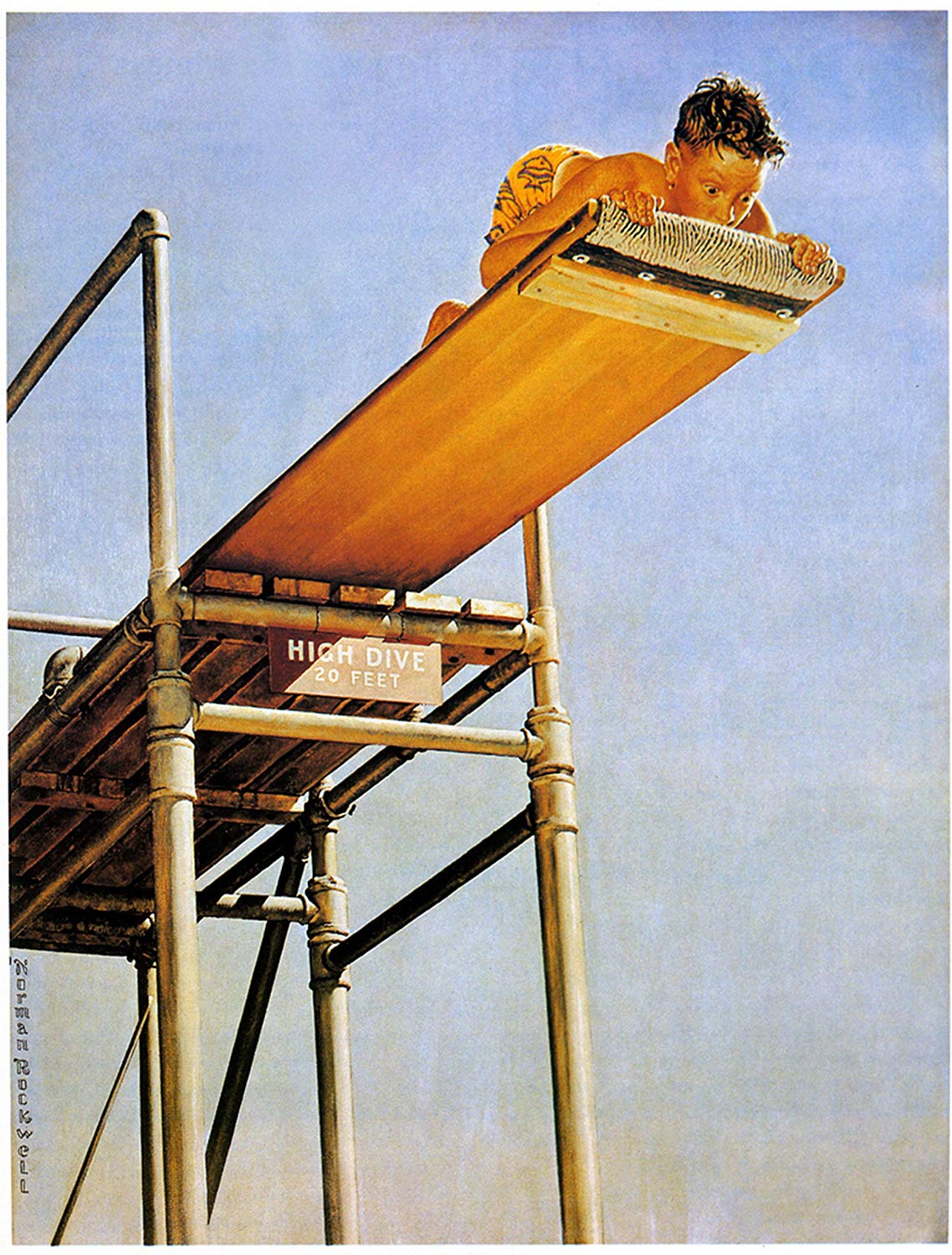 ---
When I was a kid I would wait in line for the high dive at the public pool. I would climb up to the top, look down from the edge, and more than once I backtracked and climbed back down to afraid to jump.
Have you ever come right up to an important moment but were too afraid to move ahead?
Did you intend to ask someone on a date? Fail to drop off your resume for a job opening? Did you have every good intention of having that really hard conversation?