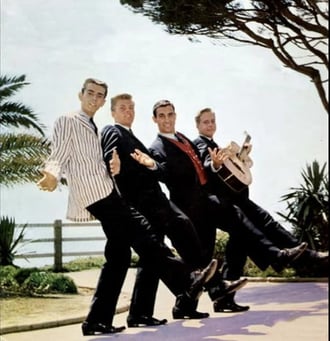 ---
I met with my friend Dante today at my office, during our visit the Lord was showing me what it looks like to finish well.
"Dante" is not the writer of the 14th century, but the lead singer of the Evergreens a group from the late 1950's.
Dante and the Evergreens released Herb Alpert's first #1 hit song "Alley Oop." This music group of four young white guys was the first of its kind to perform for high profile African American venues like New York's Apollo Theater and Philadelphia Uptown Theater. While the band only lasted a few years, it's lead singer went onto to sing with The Isley Brothers, The McCoys and Herb Alpert.
When Herb Alpert went on to run A&M records and Dante, who I know as Don Drowty, went into teaching teach at-risk schools. Don's biggest passion was and still is for the blessing of children, so he used his connections to raise money to give to those in need. Since the early 1960's Don has also found ways to bless thousands of Native Americans in need across the Western United States. As a veteran, he has given gifts, support and hosted scores of wounded warriors who have suffered life altering injuries overseas. He has also done a lot of giving to those who are visually impaired.
Don doesn't let anything slow him down.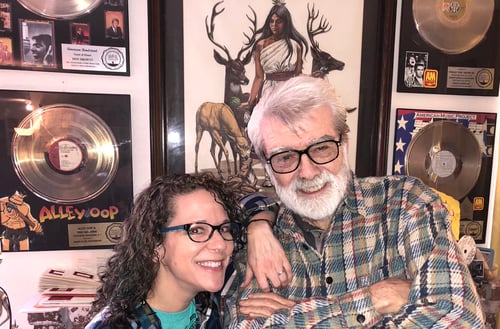 Don lived in Paradise until he lost his home and many of the gifts and supplies for the needy he had stored there. Though some health struggles have slowed him slightly, his heart and passion to serve and give his life away to others is so apparent. After the fire he was worshiping with us here at Neighborhood and continues to be a blessing to our friends at Paradise Alliance church.
As we chatted today, it reminded me of the apostle Paul in several ways. The efforts that Don has made to love and care for others has actually physically been a threat to him as some have harmed him for crossing ethnic lines. Paul had an incredible perseverance that I see in Don as he has faced all sorts of trials, but still works hard to bless others. In his 80's, it would be easy for Don to slow down and take it easy, but he is trying to finish this life well by being focused on others until the end.
Don is more in love with Jesus than he was in the beginning.
He is more passionate about the Kingdom than his own. This is a man who is more generous than he ever has been, though this world would not label him as "rich" by any means. It would be easy for Don to feel like a victim and coast to the finish, but just like the apostle Paul in 2nd Timothy, Don is finishing well.
I, too, long to finish well. How about you?
Here are some questions to ask yourself this week
What might be some things you need do this week that will help you to finish well, no matter how old you might be?
Are you tempted today to live in a self-centered manner instead of looking for ways to give your life away? If you are, I encourage you to ask the Lord for ways that you can give your life away.
What does living life to the fullest look like for you?
Do you believe that life to the fullest only comes when you are actively giving your life away? If you do, what are some of the ways you are giving yourself away?
I pray that as you spend time with the Lord this week, He will reveal ways you can give yourself away and finish well.