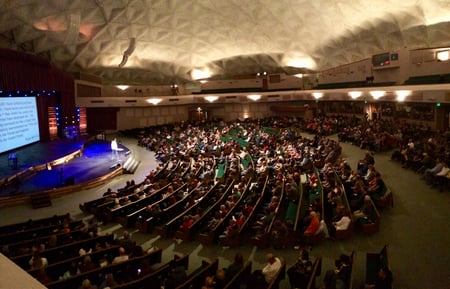 ---
The Camp Fire is still burning, but we already feel how life in our area, as we know it, has changed for a long, long time.
When I woke up last Friday and heard that so much of the ridge had burned, I knew this was no ordinary wildfire like we have ever experienced before. The magnitude of the devastation is overwhelming. After getting a rare chance to survey a bit of Paradise earlier this week, I was both heartbroken and hopeful.
My heart ached as I saw the ashes of house after house and business after business. I am totally overwhelmed thinking about the time, cost and effort it will take to clean up and then rebuild. Even the folks with FEMA said that they had never seen anything like this… with this high percentage of total loss.
A spark of hope blossomed as we pulled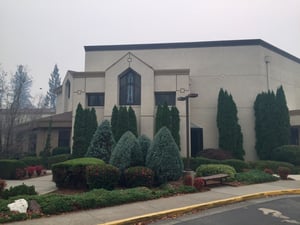 up to the Paradise Alliance Church building where the flowers were still blooming and five or six robins were chasing each other around the green shrubs. There she stands, the building that our friends have given their money, time, sweat and energy to build over the years… the Paradise Alliance Church is ready to be a hub of restoration and rebuilding in the city. In spending time with the PAC staff and board in the past week, they are ready to bring hope in the days ahead.
Last Sunday we hosted the Paradise Alliance family in our worship services and had the privilege of hearing Josh Gallagher, the lead pastor, speak. He gave permission for his people to live in this grieving, conflicted season AND still trust God for their future. Josh and his family lost their home in the fire so he can relate with those who are experiencing loss.
Moving Forward...
As we move forward through the response phase in these days, we will be hosting the Paradise Alliance family as a part of our regular worship services through December. They are working to get plans together to hold their own service times and unique worship experiences on our campus, until they can move back up the hill.
So in the next six weeks or so, as hosts, we will organize and execute most all of the functions of the worship service and continue to be who we are as a church. It is important to the Paradise team that we retain our identity in the midst of helping them, so I encourage you, Neighborhood Church family, be you. Feel free to worship the way that you usually do, come down to the front to raise your hands if that's what you enjoy doing, or sit in silent prayer during the service. Prayer teams will resume ministry at the end of each worship service and my hope is that our friends from Paradise will be blessed by us being who we are called to be.
Coaching moment: in an effort to connect and be friendly, don't start your conversation with "so are you from Paradise? Did you lose your home?" That's not the approach we want to have. Simply say "hello" and ask someone their name. If you do encounter one of our many friends who have lost their home, don't tell them you know how they feel (unless your house has burnt down too), and don't tell them "well, it was all going to burn anyway…" or some other Christianese cliche, that invalidates their very legitimate grief. If and when it's appropriate, simply tell these people, "I'm glad you're here," and perhaps ask if there's something tangible you might be able to help them with. Praying for peace and comfort for them (if they give your permission to do first) is a great plan.
In the meantime, many of you have asked when our shelter for evacuees here at the church will close. Amy just got out of a meeting with some Red Cross higher ups and they have no answers. This first stage of disaster response includes meeting the tangible needs of others, and this is what love looks like. While it's not convenient to house over 300 people, it is the right thing for us to do. So we as a church family will continue to love, with the help of volunteers that are coming from all over the region to help us take out trash, sanitize, answer phones, pray for the shell shocked guests that are making our campus their short term home, etc. etc. As this continues, our volunteerism is getting lighter and we still need you as our church family to help carry the load. Please click the button to sign up for a shift.
In this season, the words of our founder, A.B. Simpson have never been more true:
"God is preparing his heroes; and when the opportunity comes, he can fit them into their places in a moment, and the world will wonder where they came from."
As you walk in obedience in loving others well in this season, God is preparing you, shaping your character and future. So stop and ask Jesus what part of this response phase you are supposed to step into.